I wouldn't believe it unless I had done it myself, but you can seriously create a website that will serve as your resume in ONE CLICK with Strikingly.  And, it looks AWESOME!
Strikingly pulls the content from your LinkedIn Profile, loads it into a single-page template, and incorporates sleek design elements with background images from their library. I've tried it (see my site here), and yes it's that easy.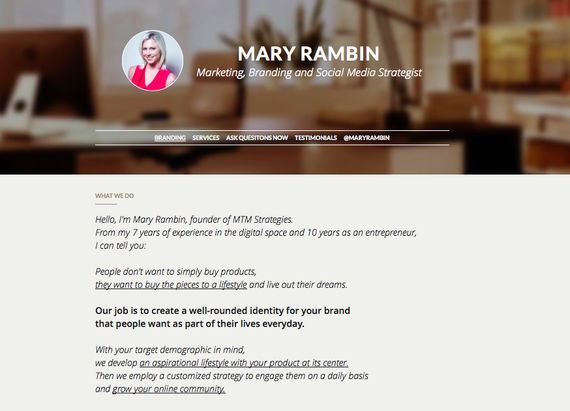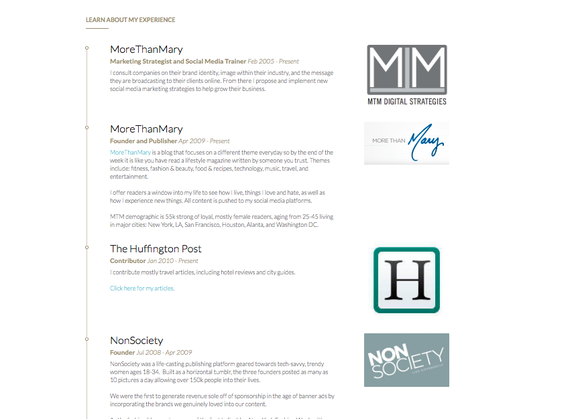 Not only does your site look good online, it's also responsive to mobile devices. In other words,  you don't need to hassle with creating a resume in Word anymore.
Founder and creator David Chen set his goal to give anyone the capability to build a website in 10 minutes or less. In my experience with the Strikingly dashboard and user-friendly interface. That is absolutely true, but it was so easy to make changes, add new content, rearrange the flow, and edit photos, I spent an hour having fun playing with the features!

(Click the image to enlarge)
The cost of the site is $0 if you use their Strikingly domain. YourName.Strikingly.com. Should you want to use a custom domain, you're looking at $96/year that includes email service and the ability to build another website. The Pro version ($192/year) gives you three sites, access to the app store, embedding capabilities, and other features worthy of the cost.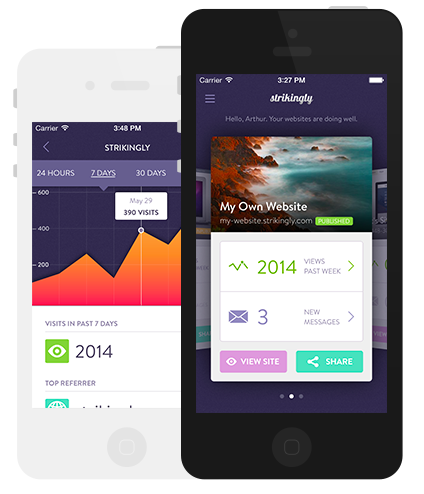 Strikingly isn't just for resumes. The platform can also be the foundation for your company website and serve you analytics. Coupled with the fact that it's also mobile-optimized makes Strikingly the perfect solution for businesses that can't afford web development.
Go to Strikingly.com to create your online resume now. Then offer up a note of thanks to their team on Facebook. Trust me when I tell you, they will love to hear from you!
Tweet this!