BOTTLES + VASES w/small openings:  To clean them, fill with water and drop in a tab of denture cleaner.  Let it sit overnight.  Shake water and rinse.  To dry, roll up  a paper towel and stick it in 3/4 of the way down.  The towel will collect the moisture.
DECANTER: Simply rinse with warm soapy water and then use above paper towel trick.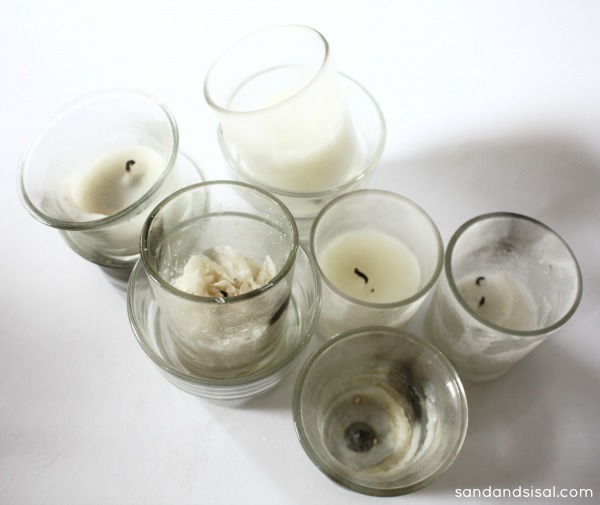 VOTIVES: When a votive has burned out in its holder, put the holder in the freezer.  The wax should shrink and you can pull it out easily.
GRINDER: Send a hard piece of white bread through to collect and push out old spices.
CAST IRON SKILLET: Soap is a no-no, so use coarse sea salt and a soft sponge to scrub out remaining food and preserve its seasoning.
REGULAR PANS: If you need to remove burned food, fill it with soapy water and add a dryer sheet.  Let it sit overnight then wipe it away easily the next morning.
LABELS: If you want to reuse a jar with a label, let it soak in a warm soap water then use the backside of a knife to easily scrape away the label and glue.
COPPER: All you need is lemon and coarse salt.  Cut the lemon in half, apply salt, scrub away.
(Tips gathered from life experience and the domestic goddess herself, Martha Stewart. All images link back to source.)
Tweet this!